Quick Info
Diane Myers, MA, LPCA
919-729-5343
801 Oberlin Rd, Suite 310
Raleigh, NC 27605
201 Holly Springs Road
Holly Springs, NC 27540
Fee: $50-$110 (sliding scale) for 50-60 minute session. Out of network except for Blue Cross Blue Shield.
By appointment:  Mondays (in Holly Springs)
By appointment: Thursdays (in Raleigh)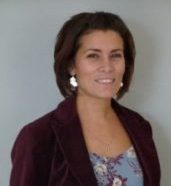 Diane Myers is a board certified Licensed Professional Counselor Associate (LPCA) and received her Masters in Counseling in 2017 from Liberty University. She enjoys working with individuals and couples. Diane has experience working with "at-risk" children ages 7-13, with over 11 years professional experience with children and adolescents combined. She has three years volunteer work with the elderly and a one-year internship and private practice experience with sexual addictions. She has been trained to work with those suffering with depression, anger management issues, anxiety, parenting and marital or relationship issues, as well as sexual addictions and inappropriate behaviors. Diane utilizes a nonjudgmental stance with her clients and is also trained in Cognitive Behavioral Therapy, Cognitive Therapy, and Mindfulness approaches. These techniques help bring awareness to an individual's perceptions about their circumstances. We then work on altering those perceptions to change one's emotions and behaviors.
Diane is strongly influenced by a Christian worldview; however, she respects the personal uniqueness and self-determination of each individual to choose a more secular approach to counseling.  She believes that in order to thrive, issues must be approached from a holistic perspective, treating the mind, body and spirit. She is a member of the American Association of Christian Counselors. Diane looks forward to working in collaboration with you on your journey to a more fulfilling and peaceful life.
Diane is not credentialed with insurance companies, but offers a sliding fee scale.
Services:
Individual Psychotherapy
Cognitive Behavioral Therapy
Mindfulness Training
Sexual Addictions
Contact Info:
Diane Myers, MA, LPCA
DianeMyerslpc@gmail.com
Phone: 919-729-5343