Anxiety in its simplest form is normal. Everyone experiences it at one time or another. In fact, it is hard wired into our brain through the fight-or-flight system. The purpose of this system is to protect us from harmful situations. For example, if you were driving down the road and another car came careening at you, this system would be activated. You might swerve the steering wheel or hit the brakes in an attempt to avoid the accident. Fight or flight did its job. It was fulfilling its purpose.
But for those who have an anxiety disorder, fight or flight is mistakenly activated in safe situations. While scanning the environment and processing messages, the amygdala (part of the limbic system or emotional center of your brain) is activated. The amygdala's job is to store memory, make decisions, and gauge emotional responses. It also informs the hypothalamus when it perceives danger. The hypothalamus then releases adrenaline into the blood stream, which allows you to react quickly in dangerous situations.
In highly anxious people, the amygdala exaggerates the fear response. Think about that for a minute. It exaggerates fear. There is no real danger, but your body releases adrenaline into your system anyway. When real danger is present, that adrenaline gives you the energy needed to react to danger. When there is no danger, however, your body may experience any of the following physical symptoms:
Difficulty breathing
Pounding heart or chest pain
Intense feeling of dread
Sensation of choking or smothering
Dizziness or feeling faint
Trembling or shaking
Sweating
Nausea
These symptoms also are the basis of a panic attack. Anyone who has experienced a panic attack will attest to the fact that it was so terrifying and traumatic that they will do anything they can to avoid the reoccurrence of one in the future. Often times, clients with an anxiety disorder will have a panic attack about having a panic attack. Even if an anxious person has not had a panic attack, they still tend to avoid anxiety-provoking images or situations. But this creates a neuropathway in which your brain's automatic response is to continue avoiding situations and stimuli that are the source of your anxiety. This neuropathway is reinforced and strengthened each time you choose to avoid your anxiety.
But there is good news. Researchers have discovered that neuropathways are not permanent as previously assumed. Instead, the brain is flexible and able to create new neuropathways. Scientists refer to this as neuroplasticity. It is similar to a pathway formed in your lawn from repeatedly walking over it day in and day out. There is no longer any grass, only a pathway. Now imagine that this pathway has been abandoned in favor of a new location. What happens to the old path? Well, the grass starts to grow again and the original pathway is no longer visible. But there is a new path elsewhere. This is exactly what happens in your brain when you start confronting anxiety instead of avoiding it. You can create new neuropathways and responses. There is hope for you and your relationship with anxiety.
If you are interested in learning more about anxiety relief, read my next blog on Five Steps for Reducing Anxiety or contact one of our therapists today.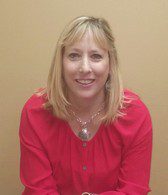 By Kelly Harrison, MACC, LMFT, LPCA
 Licensed Marriage and Family Therapist and Licensed Professional  Counselor Associate in Raleigh, NC.