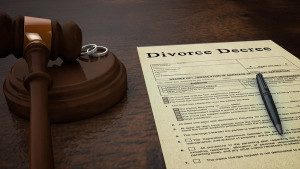 Divorce is not easy. In fact, it is difficult for all concerned. It represents a tearing apart of a life two people intentionally created and wove together over time. This separation and recreation may even have casualties for others involved, whether it is children or extended family members. Divorce can significantly affect the emotional state of each individual in the marriage, as well as those on the periphery.
According to the Center for Disease Control and Prevention, the divorce rate in the United States is slightly more than half of the marriage rate. This trend suggests that these individuals need support in creating a life after divorce.
Accept the change
Without a doubt, there is life after a divorce. But denial and depression may unfortunately consume the emotional space of those experiencing the breakdown of a marriage. It will take time to come to terms with and accept that your life has changed. You will be creating a new normal that will require a number of changes in your daily life. Remind yourself that even though your marriage has ended, you still have value. Your happiness and joy are not restricted to a single person. You are responsible for creating your own happiness and meaning.
Make time for yourself
While married, life is filled with compromise. Now, you have the time to make decisions for you. The biggest mistake that many people fall prey to is that they jump into a relationship soon after separation or divorce. It is important to take the time for self-evaluation and assess the new you. Otherwise, you may end up repeating the same mistakes you made before. So work on being a better you for your next relationship.
Foster a healthy relationship with your Ex
This might seem hard at first, but fostering a good relationship with your ex is important to your healing. There is no rule that you need to be best of friends, but there must be forgiveness and a sense of closure that will allow a civil relationship for the future. Facilitating this relationship becomes even more important if children are involved. There is a need for co-parents to live in harmony and provide stability and security for the sake of the children. If you are enemies, it will be impossible to make effective decisions that will be in the best interest of you children. The truth is, a happy ex makes for a happy life.
Plan for the future
You must start to make plans for the future. After a divorce, some life plans will have changed and it is important to design a new plan for yourself. There is no benefit in dwelling on the past and what could have been. It is time to reinvent, reinvest, and redesign your life.
Your life is not defined by what happens in your life, but how you are able to respond to what happens. Take charge of your new life after a divorce.
If you wish to speak with a professional counselor contact Hidden Stream Counseling at 919-307-3805.