Lynn didn't know what to make of her heart racing. She felt like the walls were caving in on her and the crowds at the mall were making her want to flee. Her vision became spotty and she felt faint. She couldn't escape fast enough. Once she made it to her car, she found herself shaking uncontrollably. After a few minutes in the safety of her car with the air conditioning on full blast, her breathing returned to normal and her heart stopped racing. Lynn just had a panic attack.
If you are like Lynn, your next thought would be, "I'm not going back there again. I knew that was a bad idea." Individuals with anxiety tend to believe that those activating situations or events are the cause of panic. When the truth is that the blame falls squarely on their amygdala.
You see, the amygdala is part of your brain that is responsible for gauging emotional responses, including danger. However, the amygdala often exaggerates the fear response in people with anxiety. What this means is that individuals think they are in extreme danger when actually they aren't. (For more information on the brain's role in anxiety, read my previous blog on Understanding the Anatomy of Anxiety). In Lynn's situation, her amygdala informed her hypothalamus that there was danger. The hypothalamus then released adrenaline, which caused Lynn to have physical symptoms of a panic attack.
In my work with individuals like Lynn, my first step is to educate them on this physiological process. It has been interesting to me how many of my clients have asked, "Can I just get rid of my amygdala?" While I understand their desire to easily get rid of the source of their problem, I also have to remind them that the amygdala comes in handy more times than not. For example, the amygdala informs you when there is actual danger, such as when the eye of the stove is still hot. The amygdala informs you not to touch it, reminding you of a childhood memory in which you were burned.
So you don't want to lose your amygdala. It offers many benefits. But you do want to train your brain to recover from amygdala hijacking. Soon after Lynn's incident at the mall, she began attending therapy and learned to recognize the signs of a panic attack and how not to pay attention to the amygdala's exaggerations. She also started talking back to her amygdala and did the opposite of what it was telling her to do. Instead of fleeing, she began staying in the moment and recognized her symptoms soon abated. The more she responded this way, the less intense her panic attacks became.
If you, like Lynn, want support and guidance in confronting your anxiety, please contact one of our therapists for help.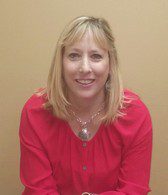 By Kelly Harrison, MACC, LMFT, LPCA
 Licensed Marriage and Family Therapist and Licensed Professional  Counselor Associate in Raleigh, NC.