Quick Info
Tyson Upham
Counselor Intern
919-295-2084
801 Oberlin Rd, Suite 310
Raleigh, NC 27605
Accepts Blue Cross Blue Shield, Cigna, Aetna, Tricare, and MHN insurances and Private Pay.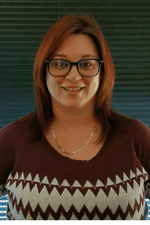 Tyson is a Counselor Intern located in Raleigh, NC. She attends Antioch University, completing her Master's degree in Clinical Mental Health Counseling while treating adults, adolescents, couples, and families at Hidden Stream Counseling. Tyson received her Bachelor's Degree in Sociology with a Concentration in Criminology and a Minor in Music from the University of North Carolina at Greensboro in 2014.
She has a passion for helping individuals who are suffering from depression, anxiety, grief and loss, women's issues, self-esteem, gender identity concerns, and LGBTQIA+. Her goal is to provide a safe place for clients to work through issues, learn skills to grow, and process life difficulties.
In working with the above demographics, Tyson provides care within a traditional office setting. She utilizes an integrative counseling approach which consists of: Cognitive Behavioral Therapy, Reality Therapy, Behavioral Therapy, and Interpersonal Therapy. She also utilizes the Diagnostic Statistical Manual for diagnosis (DSM-V) to understand, diagnose, and treat clients.
Call Tyson: 919-295-2084
Email: Tupham@hiddenstreamcounseling.com