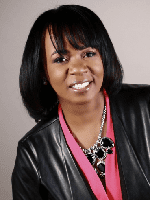 Barbara Lennon is a Counseling Intern at Hidden Stream Counseling. She is currently pursuing her Master's Degree in Clinical Mental Health Counseling from Liberty University in Lynchburg, Virginia, and is working under the supervision of Tanya St. Julien-Denson, MA, LCMHC-Supervisor, NCC. Barbara received her undergraduate degree in Psychology with a Concentration in Christian Counseling from Liberty University in Lynchburg, Virginia. She is a graduate student member of the American Counseling Association (ACA) and the Licensed Professional Counselors Association of North Carolina (LPCANC).
Barbara has volunteered in her community in various settings where she has led group sessions for females aged late adolescence through adulthood from diverse backgrounds. These groups covered a variety of topics, including relationships, marriage, family, time management, wholeness, and prayer. Barbara is experienced with engaging with people one-on-one and actively listening and providing encouragement and guidance as they share their concerns regarding mental health and life struggles.
Barbara has a passion to be a part of the change she wants to see in her community by helping to encourage and uplift people in their journey through life, so that instead of being stuck in patterns of thinking and behaving that are negatively impacting their life, they can begin to flourish. Barbara is a Certified SYMBIS (Save Your Marriage Before It Starts) Assessment Facilitator and can provide pre-marital counseling to couples planning to get married.
Barbara's counseling approach is primarily Cognitive-Behavioral. Cognitive Behavioral Therapy (CBT) is an evidence-based and widely recognized psychotherapeutic approach that focuses on helping a person address and overcome problematic behaviors, emotions, and maladaptive thinking that is adversely impacting their life. Barbara desires to work collaboratively with her clients to help them develop goals that will help them overcome obstacles that are negatively impacting their well-being. If requested by a client, she can incorporate a Christian counseling perspective however she respects each person's autonomy, self-determination, and freedom to choose a more secular approach to counseling.