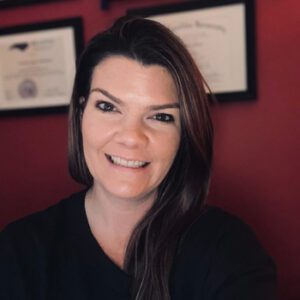 Suzanne is a Licensed Clinical Mental Health Counselor, Licensed Clinical Addiction Specialist, and Certified Clinical Supervisor located in the Raleigh area. She is originally from Fairfax County, Virginia where she worked with adolescents and adults for several years. Suzanne received her Bachelor's Degree in Psychology from East Carolina University in 2005, and a Master's Degree in Community Counseling from Marymount University in Arlington, VA in 2011. She has worked with adults and adolescents with various backgrounds struggling with mental health and substance use concerns within the private practice setting since 2009.
In counseling adults and adolescents, Suzanne has provided individual and group sessions to her clients within both private practice settings, as well as within the juvenile court system. During her time working within the Juvenile Correctional System in Fairfax, Virginia Suzanne worked to develop and facilitate a juvenile diversion program. Within this program adolescents with first time possession charges were given an opportunity to complete this program in order to erase this charge from their permanent record. Suzanne continues to provide counseling services to adults and adolescents within individual sessions.
Suzanne's counseling approach is primarily Cognitive Behavioral Therapy with a blend of Solution-Focused and Motivational Interviewing skills. These approaches blend together in order to support her clients in exploring the connectedness of thoughts, emotions and behaviors and discovering ways in which to dissolve these patterns in order to improve their relationships and overall lives.
Suzanne also provides supervision to counselors in training, who are working on their licensure as a Licensed Clinical Addiction Specialist and holds Certified Clinical Supervisor credentials with the North Carolina Addiction Specialist Professional Practice Board.
Suzanne has a passion for working with adults and adolescents in addressing and coping with the mental health barriers that have been preventing them from living the lives they desire. One of the goals of her practice is to provide a safe, supportive, non-judgmental, and unbiased environment wherein individuals can explore their thoughts, behaviors and emotions.
Call Suzanne: (703) 347-5885