Lynn had been having difficulty falling asleep at night for years. It was normal for her to spend an hour or two in bed tossing and turning each night, her mind invaded with distressing thoughts. She just couldn't seem to turn off the worry, no matter how hard she tried. Even during the day, she would second guess every decision at work and assume that her colleagues did not like her. Lynn's anxiety was costing her in many ways. Not only was it affecting her sleep, but it was impacting her work, her sense of self-worth, and her interpersonal relationships. In fact, anxiety was robbing her of the ability to enjoy life.
For clients like Lynn who have generalized anxiety disorder, the recommended treatment is Cognitive Behavioral Therapy (CBT). The premise of CBT is that one's thoughts influence their feelings, which then affect their behavior. For example, Lynn thought that everyone at work saw her as a wreck who could not do anything right. This thought caused Lynn to feel anxious, hurt, and scared. Her behavior then was to obsess over every detail of her work in an effort to prove that thought wrong. However, this led her to be inefficient at her job and she made careless mistakes. She also began isolating herself from others at work. These behaviors then reinforced her beliefs.
When I spoke with Lynn and explained CBT, we also uncovered several other unhelpful thoughts that were feeding her anxiety. These thoughts included the belief that if she made any mistakes, she would lose her job. And if she lost her job, then she believed it would be impossible for her to find another job. Based on this thought, she also believed that she would lose her apartment and have to go live with her parents. But it got even worse, she also worried that she would have to depend on her parents for the rest of her life. It is easy to see why these thoughts caused so much turmoil. Lynn wanted to be independent and viewed as confident and capable, but she was so anxious these wouldn't be true.
Once we identified these thoughts, I asked Lynn to test them. Were they accurate? Was there evidence to back up her beliefs? Or were there other facts she had been discounting that actually proved her thoughts were inaccurate? Lynn soon recognized that there were things she was doing right at work. She had just received a glowing performance review and was on track for a promotion. Some of her colleagues also had invited her out to dinner one night, but she was unable to attend because she was so preoccupied with work. She also realized that even if she lost this job, she would be able to find another and had a sizable amount of money saved up for a rainy day. As we worked through these thoughts and identified other behavioral strategies, Lynn's anxiety began to decrease. She was able to sleep better most nights and only allowed herself to check her work once before turning it in. She also started initiating towards others and found pleasurable things to do. She was slowly beginning to enjoy life again.
If you, like Lynn, want support and guidance in confronting your anxious thoughts, please contact one of our therapists today.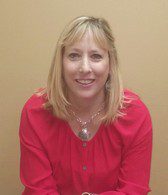 By Kelly Harrison, MACC, LMFT, LPCA
 Licensed Marriage and Family Therapist and Licensed Professional  Counselor Associate in Raleigh, NC.