Sam and Kathy were worried about their 10-year-old son, Joey. They had just met with Joey's teacher who expressed concern that he wasn't concentrating at school or turning in his homework assignments. Joey's grades were suffering and he made careless mistakes on his homework and tests. She also reported that Joey often got out of his seat during class to talk with his classmates. Sometimes the teacher was able to redirect Joey and get him reengaged with the lesson, but it was taking a toll on her work with other students. And she was concerned about how Joey would fare in middle school next year.
Joey's parents weren't surprised by his lack of attention and distractibility in the classroom. They saw the same behavior when it came to household chores. He would be given a task to do, but wouldn't complete it without numerous reminders and redirection. However, Sam and Kathy were confused about his homework not being turned in daily, especially given the difficult time they had with him when it came to homework. Their nightly routine involved one or both of them trying to help Joey understand and complete his homework assignments. Each night without fail, he would grow more and more irritable until he lashed out at them.
His nightly outbursts were not only tiresome for Sam and Kathy, but for their younger daughter, Haley, as well. She felt excluded and did not understand why Joey behaved this way. He not only monopolized their parent's time but disrupted the entire mood of the home.
During the meeting at school, Joey's teacher and guidance counselor suggested he might have Attention Deficit Hyperactivity Disorder (ADHD) and recommended he be tested for it. Sam and Kathy knew little about ADHD other than what they heard in the news, but they decided to schedule an appointment with a local psychologist. After the testing, the psychologist determined that Joey had the combined type of ADHD as well as some generalized anxiety. This type of ADHD suggests that Joey is inattentive, hyperactive, and impulsive. They were relieved to finally be able to make sense of Joey's behavior and have some direction with how they could best help him.
The doctor recommended they begin treating the ADHD with a trial dose of Ritalin, a stimulant medication, and begin working with a local counselor to help Joey learn organizational skills and work on his anxiety and self-esteem. The psychologist also informed Sam and Kathy that Joey qualified for special accommodations under Section 504 of the Rehabilitation Act of 1973. This federal law requires schools to accommodate students with disabilities that interfere with their ability to learn. For children with ADHD, a common 504 accommodation is that they have extra time to complete assignments, take tests in a separate setting from their peers, and be able to use other technology as needed, such as a tape recorder for class lectures.
After the doctors identified the ideal dose of medication for Joey and the school implemented some accommodations, his parents and teachers noticed a change in his behavior. He was not having as many outbursts. He was able to focus at school and remembered to turn in his homework each day. That didn't mean he did all of his chores at home without reminders, but his parents were also recognizing that Joey could only focus on one thing at a time. So they adjusted their instructions to only focus on an individual task at a time. Instead of saying, "go brush your teeth, make your bed, get dressed, and come downstairs for breakfast"; they now said, "go brush your teeth and come back to see me." Then they would give him his next task. This allowed Joey to focus solely on one thing at a time without distraction, and alleviated the stress his parents felt for needing to constantly issue reminders.
If you have similar concerns about your child and want the help of a professional familiar with ADHD, contact one of our therapists at Hidden Stream today.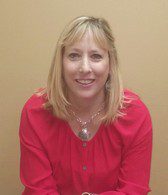 By Kelly Harrison, MACC, LMFT, LPCA
 Licensed Marriage and Family Therapist and Licensed Professional  Counselor Associate in Raleigh