For clients who come to see me for anxiety treatment, they often cringe when I tell them that their avoidance of feared situations or stimuli is making their anxiety worse. After all, the key to successful treatment lies within that statement. They actually need to stop engaging in the avoidance behaviors that plague them and confront feared objects or situations head on. In doing so, they begin the process of retraining their brain. (For more information on your brain's role in creating and fostering anxiety, view my last blog post entitled Understanding the Anatomy of Anxiety.)
The following are five key steps I recommend to my clients with anxiety:
Know your anxiety. Identify activating events or triggers that cause you to feel anxious. These look different for each individual, so it is a good idea to be specific about your sources of anxiety and write them down in a notebook or on a 3 x 5 index card. For some of my clients, they experience anxiety walking the hallways of their high school. Yet others are anxious about going out to the mall, delivering a presentation, or allowing someone else to drive. Whatever your sources of anxiety, own it by being aware of it.
Turn away from your avoidance. Your brain is currently trained to avoid. This is not an easy step, but it is a crucial one if you want to decrease your anxiety and improve your quality of life. Prepare yourself for confronting your fears by changing your avoidance mindset. If you avoid going outside because of a fear of bees, think of all that you miss out on because of this fear. Are you missing out on the beautiful days of spring and summer, neighborhood cookouts, or your child's soccer games? If so, decide to turn away from avoidance.
Confront your fears. Once you have changed your mindset, it is time to confront that which you have been avoiding. Begin stepping out and exposing yourself to the feared stimuli. But don't start with the things that frighten you most, instead begin with your lowest fear first. This is the premise of exposure therapy in which clients are exposed to feared situations and stimuli either through their imagination or in vivo, meaning "within the living" or situation. Once they confront their fears and the physiological symptoms of fear have subsided, they have begun the process of retraining their brain. The more they practice exposure techniques and overcome their fears, the less hold anxiety has on them.
Do the opposite of your feelings. Often times, anxious clients tend to give into their feelings. If they are afraid, they listen to the fear and cave to the avoidance. Instead, do the opposite of what your emotions are suggesting. When emotions inform you to stay home and avoid the awkwardness of a party, choose the party. You may even have fun.
Pursue a life of value and meaning. If anxiety is plaguing you, then it most likely has affected your daily life, activities, and relationships. What do you want your life to look like? What do you value in life? Is anxiety keeping you from achieving your dreams? If so, choose to confront anxiety and pursue a life worth living.
I recognize that change is difficult. Anxiety hasn't just showed up on your doorstep. It may have been your companion for a while, maybe as long as you can remember. But I urge you to chase after a life of value and meaning. It will take courage and persistence. Your brain will try to confuse you and want you to fall back into those old patterns. When this happens, remind yourself that you can retrain your brain. If you want support and guidance along the way, one of our therapists would be glad to help.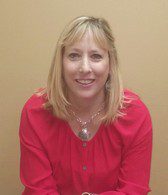 By Kelly Harrison, MACC, LMFT, LPCA
 Licensed Marriage and Family Therapist and Licensed Professional  Counselor Associate in Raleigh, NC.